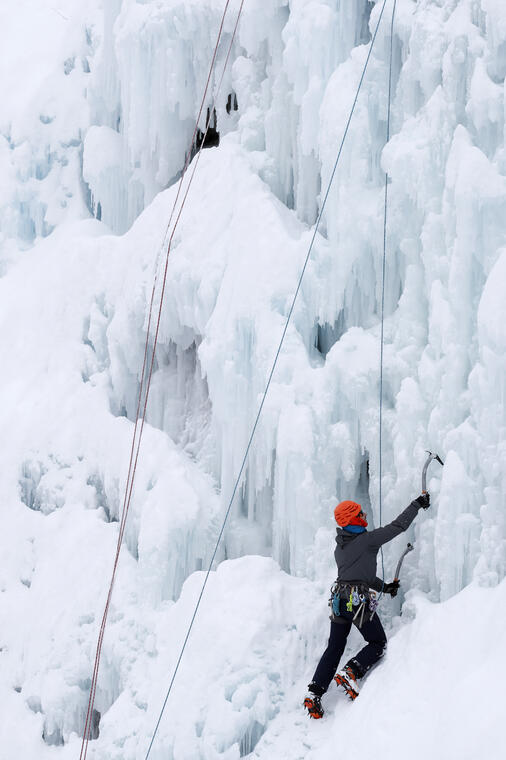 icefall initiation
Ice sports,
Ice climbing
in Saint-Gervais-les-Bains
Discover the playful use of ice axes and crampons as well as the different evolution techniques. The area of Notre-Dame de la Gorge aux Contamines is ideal for a first experience or to perfect.

The ice waterfall is also for children who are wearing at least 36! Very playful and really nice to do with family.